Chianti Classico wine
2013
Chianti Classico wine zone of Tuscany - wineries, accommodations, Chianti wine tasting,
buying Chiantigiano wine, map, where to stay in Chianti.
The Chianti Classico wine territory of Tuscany is a fabulous area for
farm house, winery and country villa rentals - vacations rentals on working wineries,
also Bed & Breakfast accommodations and other places to stay.
And Chianti wine plus all things enological of course.
Note that the Chianti Classico (Gallo Nero) zone is a small part of the Chianti wine area
which includes the wines of Montalcino and Montepulciano among others.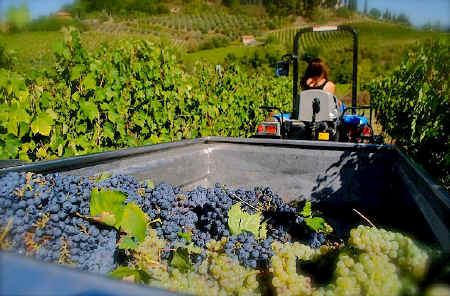 Podere San Cresci for first-rate Chianti Classico and Cabernet Franc wines

Click on a town on this map of the Chianti Classico wine territory for useful information on accommodation,
food and wine, and things to see and do in Chianti - home of Chianti Classico wine: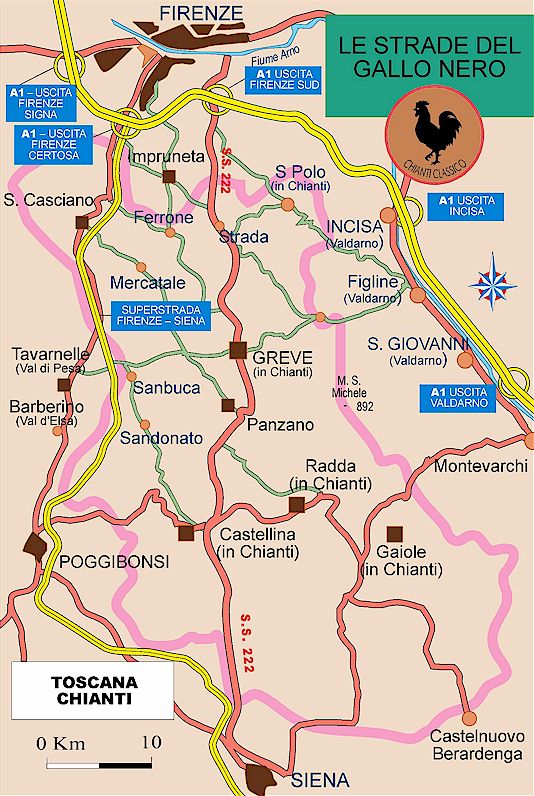 Click here for an interactive map of Chianti.

Useful tips on buying property in Italy.
Chianti Info - tons of useful information on what to see and where to stay in Chianti


For your wine vacation in Chianti - stay at a winery - it costs less than a hotel and is infinitely better fun.
Visit our Greve in Chianti agriturismo web site.
ammonet Web Site design, content management and promotion
Chianti Classico © ammonet InfoTech 1997 - 2013. All rights reserved.
Disclaimer: Chianti Classico® is a registered trademark of the Consorzio Vino Chianti Classico.
This website does not in any way represent the Consorzio Vino Chianti Classico nor any of its official organs.
Our Chianti Classico website is an independent site that uses the words "Chianti Classico" with
reference to a geographical wine zone for editorial and informational purposes only.
All trademarks mentioned herein belong to their respective owners.